For former Chinese athletes that now compete for other countries' flags, an Olympic meeting with the Motherland at Rio de Janeiro will be bittersweet.
Scores of China-born athletes have switched citizenship in the two decades since the Asian powerhouse returned to the Olympic fold in 1984, driven by stiff competition for national team places that has shut out many aspiring Olympians. The Chinese emigres are most apparent in the table tennis tournament at Rio, where China is expected to dominate as usual.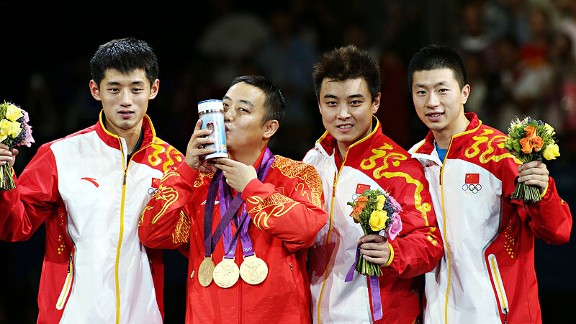 Discounting 12 players competing for China, Hong Kong and self-ruled Taiwan, 27 of the 140 entrants in the singles were born in China but will represent nations like Portugal, Qatar and Republic of Congo. "The first feeling if I meet them (in competition) is that I'm very unlucky, because it's very difficult to beat them and it feels like the match may be over very quickly," Melek Hu, who will represent Turkey in her second Olympics after moving there about a decade ago, told Reuters in a phone interview.
Source: www.eurosport.com